---
Henry Engelhard Steinway | A Lasting Legacy
---
The Steinway name graces the cabinet of every Steinway & Sons piano to come out of the New York and Hamburg Steinway factories. These extraordinary instruments have withstood the tests of time and changing tastes, to become one of the most iconic musical instruments in the world today. The man who began all of this is Henry Engelhard Steinway. Born on February 15, 1787, Heinrich Engelhard Steinweg lost much of his family after experiencing the ramifications of Napoleon's campaigns and other wars and unrest in his town of Wolfshagen, Germany. Steinway participated in the Battle of Waterloo where he was commended for his service as a bugler. His time in service allowed him to become educated in cabinetry and woodworking which would prove to be vital in his future and the future of his creation, the Steinway piano. As a musician and experienced instrument builder, he built his first piano in 1825. This instrument was built secretly in his kitchen and was a wedding present to his new wife, Juliane Thiemer. Uprisings and continued political unrest in Germany led much of the large Steinweg family to leave the country for America in 1850.
"Strive always to improve the instrument." – Henry E. Steinway, Founder of Steinway & Sons
1853 | The Founding of Steinway & Sons
Arriving in New York he and his sons began work in a local piano factory. However, he had larger ambitions. He founded his own company, Steinway & Sons on March 5, 1853. (He changed his original name of Steinweg to the more American-sounding 'Steinway' to help fit in and in part to neutralize some backlash toward immigrants.) This became a true family business, with all of his children who had come with him to the new world, working in the factories. The first Steinway factory was located at 81 Walker Street in Manhattan. The company quickly outgrew this facility and they moved in 1859 to a factory on Park Avenue and 53rd Street.
"Make no compromise in quality." – Henry E. Steinway
Henry Steinway and his family were not only businessmen and piano builders, they had a deep impact on the culture and future of their community. His son, William Steinway was very influential in the development of New York's public transportation systems. He served as the head of the New York Subway Commission, which planned New York's Subway Network. Over the first thirty years after the founding of the company, the Steinway family developed and crafted what is considered by many to be the standard setting grand piano.
Recognition of Quality
Almost half of the 127 company patents were secured during this early period. Innovation and further advanced development drove Henry Steinway and his sons to create an instrument that drew national and international recognition. In 1866, the Steinway & Sons company opened their first Steinway Hall. This featured an acoustically excellent auditorium of 2,000 seats and was the predecessor to Carnegie Hall. As Henry Steinway grew older, his sons took an even more active role in the ever growing company with William driving the business and Theodore, development.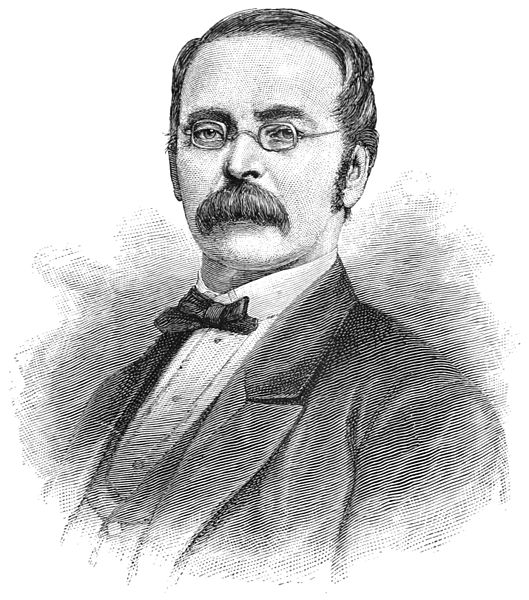 Henry E. Steinway, Founder
Henry Steinway died in the year 1871 and his sons took over the family business. C.F. Theodore Steinway and William Steinway continued to grow the business and remained committed to the family tradition of innovation and the highest quality. This continued as skills were handed down from generation to generation. The company remained under family control until their sale to CBS in the early 1970s. This sale was made due to family members moving in other directions and overall financial hardship within the industry.
Henry Steinway left a lasting legacy of true craftsmanship and his influence on the future of the piano is quite evident to this day. Even today, over 90% of concert pianists, perform on Steinway & Sons pianos both vintage and new. The Steinway & Sons company has survived wars, financial difficulty and changes in tastes. This wonderful legacy is a testament to the foundation that Henry Steinway and his family built.
A Legacy of Piano Perfection | Continued
The legacy that Henry E. Steinway contributed to the development and perfection of the piano is one that cannot be understated. The Steinway & Sons name is now synonymous with quality, craftsmanship and class. His sacrifices and drive to be the best has ensured over 160 years of success for the Steinway name. The early pre-WWII era saw the pinnacle of quality at Steinway and the piano industry as a whole. Hundreds of companies competing to craft the finest pianos utilizing the best materials available. Into this bustling environment burst the golden age of Steinway & Sons factory quality. We are proud to do our part in returning these vintage instruments to the like new, concert ready status they truly deserve. For over four decades Chupp's Piano Service has been specializing in the restoration of golden age Steinway & Sons Grand Pianos. We have dedicated ourselves to bringing out the best in every piano we have the privilege to work on. The Steinway & Sons Grand Piano. Over 12,000 parts all unified in one final goal. To be the best piano possible!