Blending Modern Technology with Old-World Craftsmanship
For more than 85 years Kawai has been the architect of the modern piano. Kawai has earned its reputation for outstanding quality and craftsmanship in the piano industry and their continued advancement is admired worldwide. The company was founded in 1927 in Hamamatsu, Japan by Koichi Kawai, a gifted piano craftsman. Since the very beginning, Kawai has been committed to excellence and has developed into one the largest and best-known musical instrument companies in the world.
A Kawai Grand Piano uses a skillful blend of traditional piano craftsmanship with state-of-the-art technology. These pianos are designed to be played and enjoyed and to bring music into your life for years to come. We are proud to be your regional Kawai Piano Dealer and we offer a wide selection of Kawai grand pianos for sale in our Piano Rebuilding Facility and Piano Showroom in New Paris, Indiana.
---
What Makes Kawai Unique?
Kawai Grand Pianos are made from over 10,000 highest precision parts, including wood, metal, fiber, and other materials. The art of assembling these materials to create a grand piano that feels and sounds the way it should is an immense undertaking. Kawai takes the creation of its grand pianos to another level, and the end result is a precision instrument capable of speaking the language of music.
Kawai Grand Pianos offer a blend of craftsmanship and artistry. These are modern pianos that utilize time-tested principles of old-world craftsmanship coupled with technological advancements to provide a perfect musical experience.
From the renowned EX Concert Grand Piano to the strikingly beautiful GX Blak Series Artist Grands and high-quality GL Series instruments, any Kawai grand piano illustrates the company's commitment to excellence and ongoing quality.
---
Kawai's Lines of Grand Pianos
GX-Blak Series Grand Pianos. The GX-Blak Series instruments are some of the finest performance level pianos ever produced by Kawai. These pianos range in size from the 5'5″ GX-1 to the imposing 7'6″ GX-7 Semi-Concert Grand and offer exemplary performance and the finest in durability. GX-Blak Series pianos are true performance-level instruments and fit well in any home or professional venue.
GL-Series Grand Pianos. These pianos possess the essential qualities that have made Kawai instruments a top choice of professional pianists, educators and lovers of music for generations. Combining, improving and expanding on the previous GM, GE and RX series pianos, these classic grands are a superb choice and are truly some of the finest pianos in their class.
EX Concert Grand Piano. Kawai's legendary EX-Concert Grand Piano is one of the finest concert grands available today. Regularly chosen at the highest levels of competition performance, these instruments are full, warm and incredibly responsive. These instruments are considered by many to among the 'top three' in regards to their popularity on the concert circuit.
---
Incredibly Responsive | The Latest in Piano Action Development
Advancement through innovation is the hallmark of Kawai.  Kawai Pianos feature a warm, full-bodied tone, high responsiveness, and lasting durability. It is hard to find a better quality piano and one of the reasons for that is their incredibly advanced Millenium III piano action with ABS-Carbon components. Kawai is proud to be the leader in advancing the art of piano manufacturing.
Kawai's advanced technology means a better playing experience that is quick and controllable. A Kawai Grand Piano utilizes the same carbon fiber that has improved advancements in aeronautics, athletic performance, automobiles, and building structures – and it does the same for Kawai musical instruments. ABS infused with carbon fiber enhances the playing experience by increasing durability, speed, power, and control, which are four of the most important features of a high-quality piano. The lightweight of ABS with carbon fiber has allowed Kawai designers to shave weight off of action parts, allowing for a quick, agile feeling key touch with increased durability.
---
A History of Performance | Continued Advancement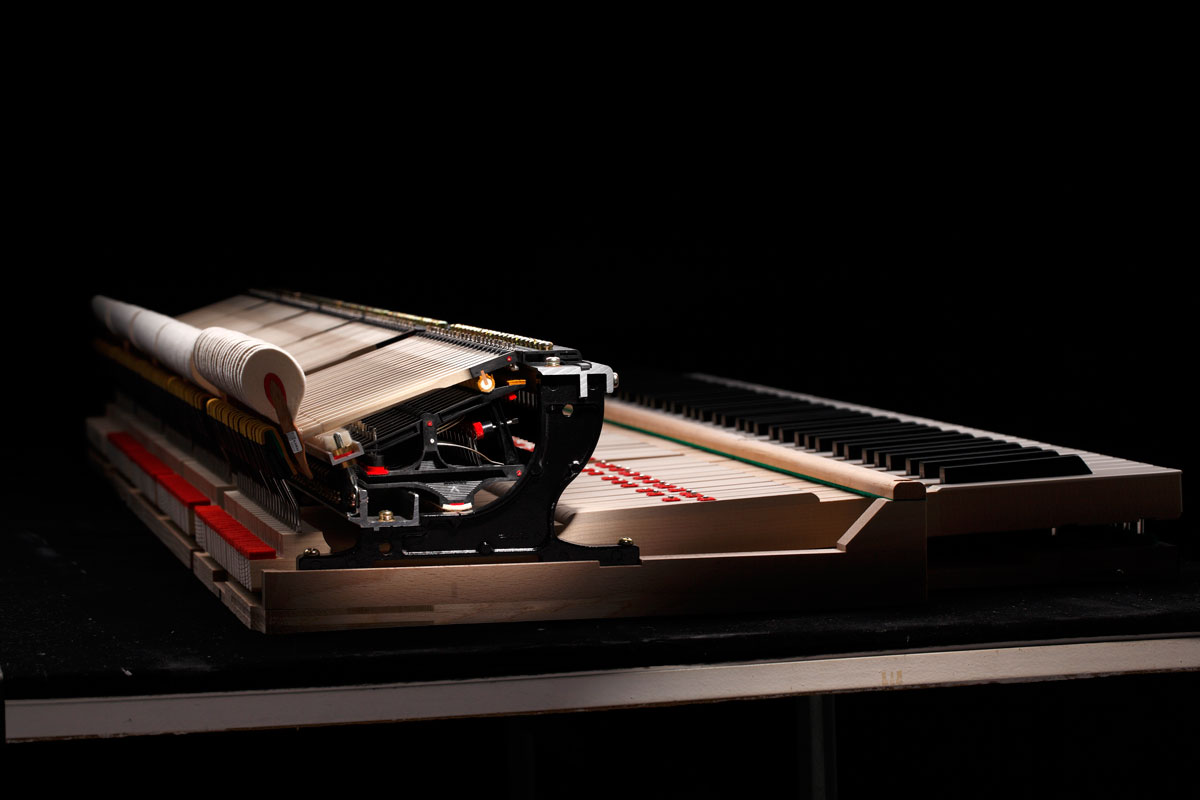 Kawai Pianos are tried and tested in the industry. They can be found at prestigious musical locations throughout the United States, including:
American Ballet School in San Diego, CA
Apollo Theatre in New York, NY
Ball State University in Muncie, IN
Boston Opera in Boston, MA
Selecting a Kawai grand piano is a wonderful investment as you will receive years of enjoyment from a well-built, beautifully crafted, and responsive instrument that produces an exquisite tone. It is difficult to find a better quality piano than a Kawai grand.
If you are interested in owning a Kawai grand piano, contact us today. We are proud to be the authorized Kawai piano dealer for Northern Indiana and Southern Michigan. With over four decades of experience in the piano industry, we are ready to help you select the piano that is the perfect fit for you.
Contact us today to set up a private selection appointment to play and evaluate our wide selection of quality instruments for yourself. You can get in touch via telephone at 574-831-5820 or by completing our contact form online.