Which Piano is Right for You: Yamaha Vs. Kawai?
Question: "I am considering both Yamaha and Kawai pianos and they seem similar. What are some of the differences?"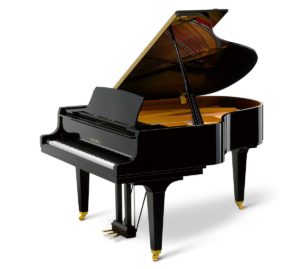 Yamaha pianos are often near the top of the list when pianists begin looking for a good piano. If you are looking at the purchase of a new Yamaha piano, the consideration of a piano manufactured by
Kawai
may be in your best interest. Founded in 1927 by
Koichi Kawai
, Kawai endured ninety years of history to become one of the leading piano makers in the world. They continue to produce high-quality pianos at a price point that is hard to beat—even for Yamaha.
Kawai and Yamaha pianos are often compared due to a number of similarities. They are both based in Japan and have decades of experience in the crafting of both upright and grand pianos. Their factories are some of the most advanced in the world and they pride themselves on consistency. Both of the companies build an incredibly high number of pianos each year. This high production capacity combined with truly good quality has made both brands the choice of musicians, students and piano lovers around the globe. That being said, Kawai has some significant advantages over Yamaha pianos, which has allowed them to be the leader of innovation in the piano industry while maintaining competitive pricing for their high-quality pianos. So what separates Kawai pianos from Yamaha pianos?
---
1: Higher Stability
Kawai pianos, especially their
grand pianos
, have undergone steady and constant improvements in their design and workmanship over the years. Today, Kawai pianos come standard with their industry leading Millennium III ABS-Carbon Fiber action. Several decades ago, Kawai made the bold decision to begin the production of piano action components utilizing ABS-Styran. This change from wood was shocking to the traditional piano industry and initially was widely dismissed. The years since have proven the stability and accuracy of their new parts, which today, are widely accepted and credited by the piano industry. In fact, America's Mason & Hamlin through their subsidiary Wessel, Nickel and Gross have recently switched to similar, ABS components with raving reviews. Currently, the new Millennium III action parts are made of ABS infused with Carbon Fiber for added strength and rigidity. These actions are utilized on both Kawai grand and
upright pianos
.